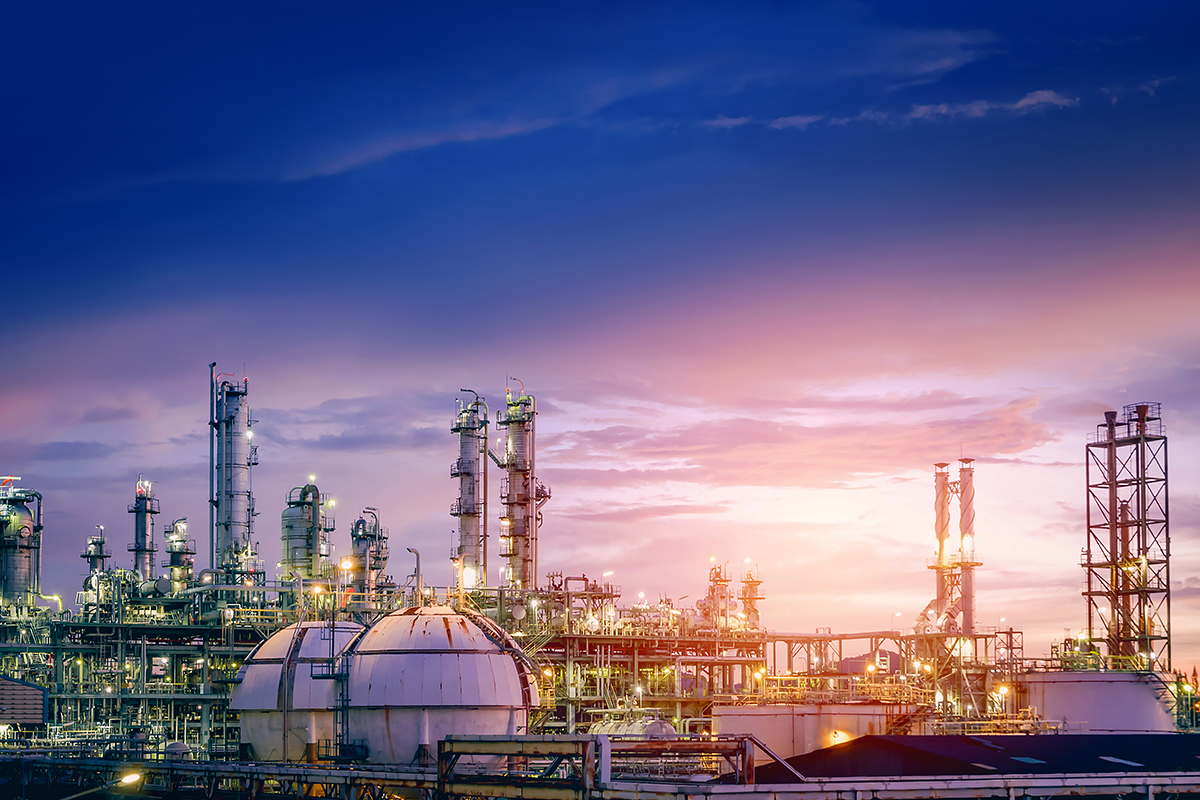 Industrial Coating
Blue Ciel industrial application team is trained and equipped with all kind of generic coating types which industry demands. Industrial coating is Blue Ciel's one major area of strength. Our technical knowledge and practical experience on heavy duty and special coatings will help us to execute any kind of coatings demanded by industry.
What is Industrial Coating? Some common types of industrial coatings
Industrial coatings are known in the market for their protective and functional properties. They were only designed to provide protection. But that is not the only advantage of industrial coating services. They can also enhance the aesthetics of the product that it has been applied to. The most common use of industrial coating solutions is to prevent or control corrosion of steel and concrete.
But the market of industrial coatings is not limited to that. It can be used for various applications. The demand for industrial coating services is growing every year. And Industrial coatings company are doing a great job of satisfying that demand. One such company is Bluecielpainting, they're offering amazing industrial coating services. Because their company has no shortage of skilled professionals with technical knowledge.
Applications of Industrial Coating:
These days, industrial coatings are used for multiple purposes. The applications are endless! First, you need to understand the reason behind using it. In simple words, it can be said that the primary goal of applying this coating is to extend the lifespan of the item beneath it. The lifespan is increased by avoiding multiple types of corrosions.
Preventing the corrosion of concrete and steel is the most common use of these coatings. And making the item less vulnerable to fire or other hazards is also common. Industries are opening-up more towards industrial coatings. Because they're realising it's benefits. Industrial protective coating services can make the materials live and function for longer than usual. This dramatically lowers the cost of replacing the material over and over.
These coatings are normally applied by airless sprayers, brushes and paint rollers. And electro-coating, spinning and autophoretic applications are a few complex methods.
What are the types of Industrial Coatings?
There are many types of industrial coatings. Some of them are mentioned below:
Polyurethane Coatings
Polyurethane coatings can boost the durability of the item. This will shield the item from abuse and wear and tear. This coating is utilised in different environments. It is applied as the protective final coat. And beneath it are primer coatings. If customers wish, they can opt for a coating with a high gloss finish and attractive look and colour.
If you want good environmental and UV durability, Aliphatic polyurethane coatings are the best choice. These coatings are more suitable for outdoor conditions rather than indoor. Aromatic polyurethane products can avoid degradation of the item, especially if the material usually faces wet conditions or is underwater. But the main problem with Aromatic polyurethane coatings is that they can't withstand UV rays. The coating starts to fade away. Though they're great for interior environments.
Two-component polyurethane requires workers to protect themselves with special gears. It is common with other chemical processes too.
Alkyd Coatings
Alkyd Coatings have made its name in the industrial world. The coating is applied to prepared substrates. Depending on the substrates, they provide resistance against various environmental conditions. These coatings are formulated as per the needs. Some industries need it to function more effectively in exterior, interior, underground and underwater.
Industry experts from Bluecielpaintings know these requirements properly. And they provide the best solution that can be possible for the item. Experts play with the ingredients to meet the required conditions. This is how custom Alkyd coatings are created. Alkyd coatings must be permeable to oxygen and that is why you need to let it dry for longer than other coatings. Though the chemical curing reaction can be accelerated by applying heat.
Acrylic Coatings
Acrylic coatings dry quickly. And if you want high gloss capabilities, this is the deal for you. These coatings are commonly used to make primers which increase the adhesion of the item. Acrylic Coatings usually don't require too many ingredients. They are used to provide corrosion resistance to the item.
Epoxy Coatings
Epoxy coatings are commonly made from an amine curing agent. The amine curing agent is blended with an epoxy polymer. Some common uses include; utilizing the double tubes of epoxy glue to create a strong adhesive bond between two materials. Experts can change the ratios of ingredients while making the epoxies. This is primarily useful to create different characteristics in the coating.
As a result, users can meet the desired requirements for different environments. Epoxies stick well to a wide range of surfaces. It is known for its quality to protect against abrasion and weathering. This coating works well in these aspects. And if you need a coating that can withstand high temperature, epoxies are best. They can do well even in higher temperatures than usual, which most other coatings would fail to do.
It's potential to endure high temperatures is so amazing that if it is properly formulated, withstanding even hundreds of degrees Fahrenheit is not an issue. This coating is applied in two or three layers. A zinc primer can be used as a base layer. This is because of its ability to provide maximum protection against corrosion. After applying the base layer, the epoxy can be applied.
Sometimes it is done in a three-part system. In this process, zinc-based is used with an epoxy binder on top of it. After that, a final top coat is painted. It would be best to use a polyurethane topcoat. Because it can deliver great performance accompanied by superior aesthetics.
Conclusion:
In a market where so many industrial coatings are available, it can get a bit troublesome to select the one you need. If you're thinking that you can decide which coating is best for you, you're committing a big mistake. Only an expert knows what's best for your needs. So, hire trained experts from Bluecielpaintings. Their experts are equipped with all kinds of coatings that are generally required. Blue Ciel can be blindly trusted in terms of industrial coatings. Because it is one of their specialities.
The problem with most industrial application teams is their lack of technical knowledge. This isn't the case with Blue Ciel, their company has no place for amateurs, who don't know what they're doing. You can contact them and be rest assured because they can execute any kind of coating that you need.