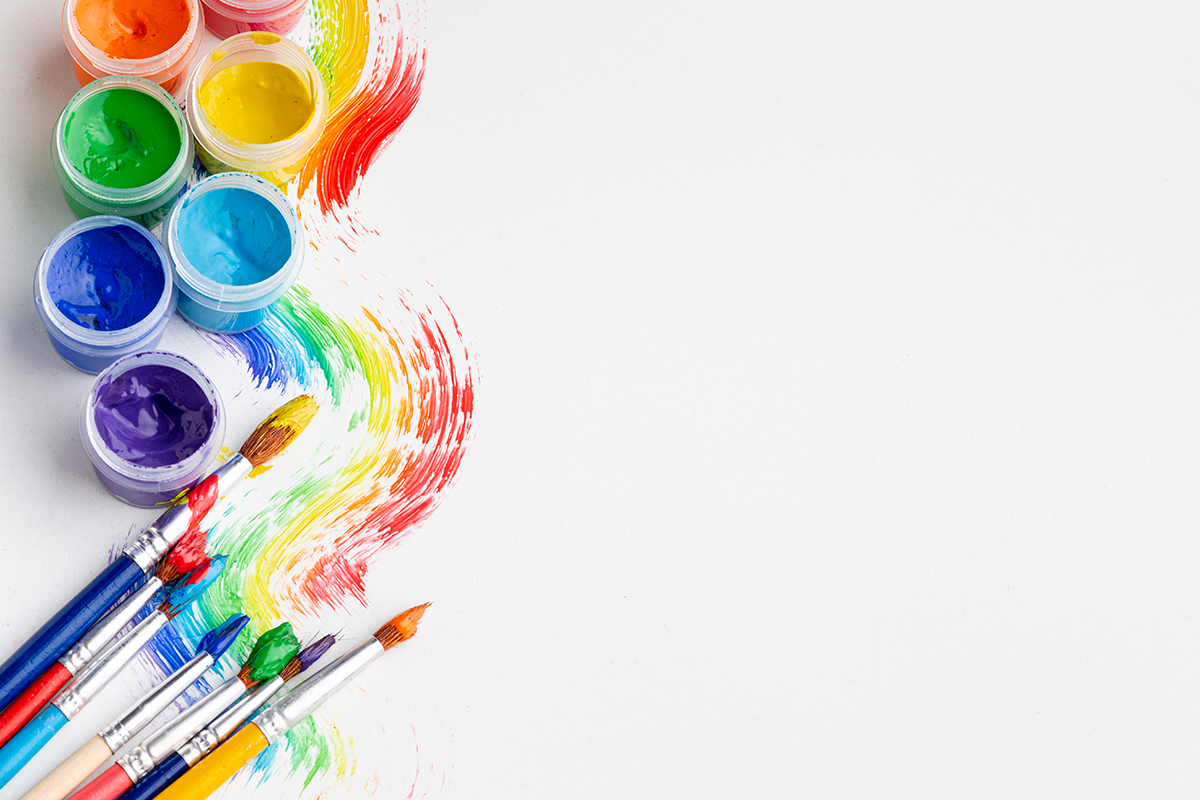 Creative Art Works
Simple Ideas for Decorating a Boring Wall So you are bored from staring at your plain dead walls, right? Why not make it lively once again by trying a few decor ideas? They say an empty brain is the devil's home. But with empty walls, that's not true at all! Your wall is like a canvas. If you wish, anything can be done with it. Keep reading and in no time you'll convert your walls from a boring piece of brick and cement to a masterpiece. It does not matter which style you prefer, we've got you covered. These ideas will bring out your true personality and taste. Just pick the one you love the most. Whether you're a nature enthusiast or an art collector, we have a wide range of ideas from art drawing on wall, wall mural art to hanging mirrors.
Purchase a large scale art
There's nothing better than purchasing an oversized art or painting if you have a smaller wall. People will immediately roll their eyeballs in that direction. If you're a minimalist, black and white art will do. And if you have a taste for the art form, you can consider vibrant colours.
Invest in Mural Paintings
A mural painting can transport you to another place. If you opt for a proper wall mural design, it can leave a huge impression on your guests. It is important to note that you should not try this on your own. Because years of training is required to execute such artworks. On top of that, talent plays a big role too. But you may not worry because many great contractors in India will do artworks for you. The Blue Ciel team is a very popular and well-known contractor in Thrissur, India.
Talented experts from the Blue Ciel team can draw any mural painting designs that you wish. And if your head is sweating by thinking about the cost. That's not an issue. There are many options. You just have to let them know what's best for your budget. They will charge you a reasonable mural painting cost that suits your budget. And one thing you should note is that the Blue Ciel Team will not compromise on the quality of work.
A Gallery Wall
Creating a gallery wall is the best way to showcase your personality on your walls. Hang a few arts, photographs or you can also include wall hangings and other ephemera in your collection. Choose simple frames because the primary focus should be art, photograph, etc. But if you don't like this idea you can opt for complex frame designs too. And here's a pro tip: cover your wall from top to bottom with your collection. This will create an illusion of a larger space.
Mirrors
Opt for an oversized mirror. If that's not possible, several small mirrors will do the job, it'll look a bit like a salon though. These mirrors will reflect light. The space around you will be much brighter as a result. And having a big mirror or many mirrors will come in handy for many purposes.
Fabric
A wall hanging or a tapestry can beautify the space by adding more depth to it. Also, there is an advantage of having more colour and pattern because of the nature of the fabric. There's nothing better than this if you want a soft feeling space. When the time of shifting home comes, these are a lot easier to move than framed paintings.
Shelves
If the floor space is not enough for your bookshelves, don't forget the walls. Display your collection on the walls. This can be done by installing floating shelves. Books lovers are at a huge advantage. Because they can instantly make new friends out of their guests if by chance they like any title, these can be noticed from the hardcopy.
Showcase your plates
Why hide your favourite dishes and serving platters if you can show them to everyone? Wire plate hangers are the best solution for this. This will look great in your dining room. It can make space feel more "edible".
Wall Mounted Plants
Nowadays, more and more people are moving towards wall-mounted plants. Plants look dull on the windowsill if there's too many of them. Try hanging planters. And make your home feel like a living breathing forest. This will also contribute to the health of your loved ones.
A Large Calendar
This may not be a great choice for your living room and bedroom. But the kitchen or office walls are the best places for hanging an oversized calendar. You can keep track of important events. On the other hand, you're making your wall look fabulous. Calendars that are bright and bold are the best. Also, opt for sans serif fonts because they look more modern.
A Personalized map
A large world map will act as a catalyst for starting the conversation. The market has a wide range of colour palette options. You just have to decide whether you want a personalised map for your city, state, country or the world. And if you're a traveller, this is the best pick for you. Adding pins to the places you've visited or plan to visit on this oversized map will be an incredible experience.
Mount your bikes
Do you want some extra floor space? Well, mounting your bikes or bicycles can be a great decision. This option is only helpful for those who have bikes or bicycles at home. Your walls will look gorgeous and more space to move around will be there.
Mounting your big television
If you have a big television at home, consider this option. You can hire some painters to do colourful designs around your TV. This will also free some space from your media cabinet.
Conclusion
Alright, so that's it. You can go for any idea you like from this article. But if you're looking for a long term solution, only mural painting is the answer. As we discussed, the Blue Ciel Team has experts who can execute any kind of creative artwork. You can contact them and they'll make the best artwork by keeping in mind the budget and without compromising the quality.