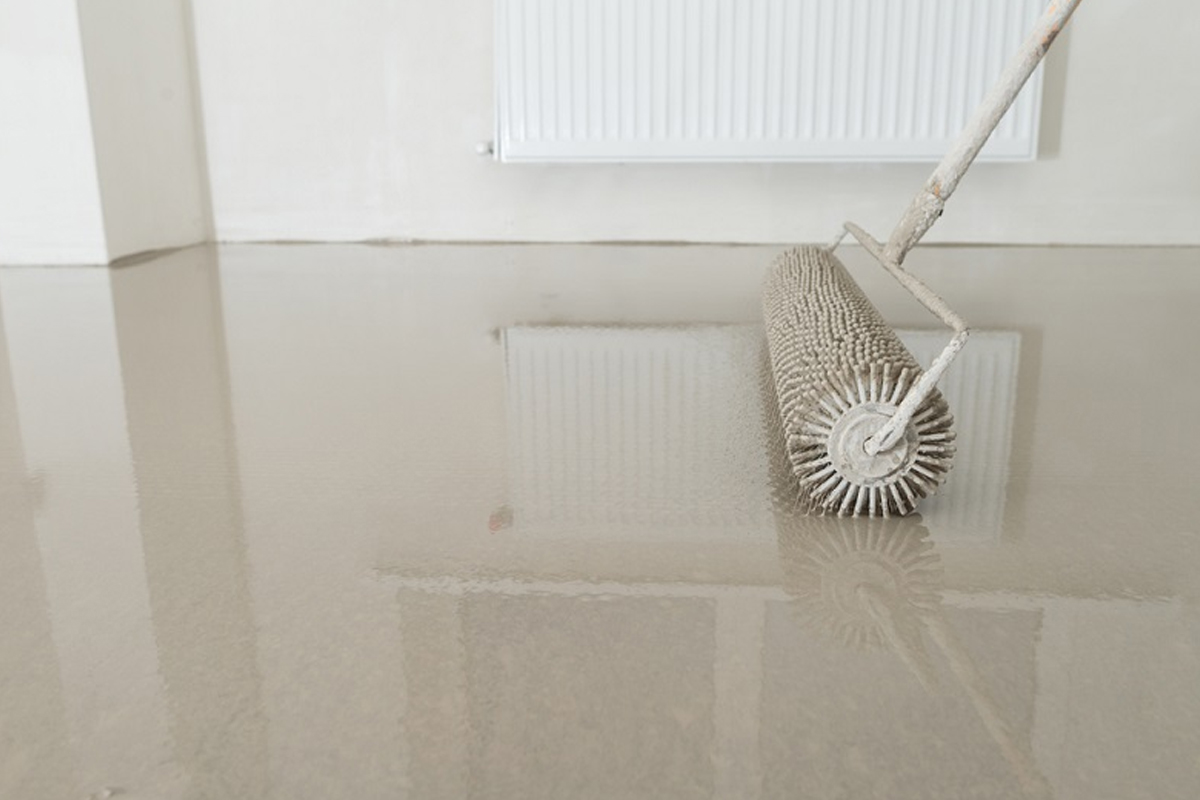 Floor Coating
Floor coatings protect your concrete floor from deterioration, shocks, damages, etc. It also provides safety and beauty to the floor. Our specially trained painters are trained to apply all kinds of epoxies and PU coatings.
What is Epoxy Floor Coating and what are the Benefits of applying it?
The floor is one of the most important aspects of a room or an industry. And not giving proper attention to it may cause you some serious harm in the future. That's why you should pay a bit more attention to the floor. Because after all, everything happens above it. One simple thing you can do for your floor is applying epoxy floor coating on it.
Epoxy floor coatings have a good reputation in the industrial and commercial world due to its benefits. Industries, warehouses, commercial buildings choose epoxy. This is because of its ability to provide safe and clean areas to workers, inventory and equipment. These types of floor coating are used by floor coating companies to cover the concrete floors. And as a result, the floor provides better performance. Also, its durability increases and the smooth finish that can be achieved through this process is just amazing.
How Epoxy Floor coating is prepared?
If you're thinking about applying epoxy floor coating to your work area, you should make sure your floor is clean. It would be much better if the surface is a bit penetrable. It will help the coating to stick easily. You can contact floor coating contractors to know this in more depth. If the surface is polished or sealed concrete, then applying epoxy will be more difficult than usual. Because the coating will not bond with the floor properly.
Before applying epoxy you should make sure that there are no major issues with the surface. All major cracks and chips on the floor must be dealt with. Also, some amount of grease can be found on the surface, it should be cleaned too. After the concrete is fully cured, this is the time for the job. One common problem that people face while applying epoxy is already applied coating. The solution is very simple. Just check the concrete's age, this should be an easy task.
If the concrete is old, some coating might have been applied over the years. Pouring some water on the floor will confirm if there's some epoxy flooring or other coating been applied before. If the water soaks in, you can go for the coating job. But if the water beads on the surface, the floor is simply not suitable for an epoxy or protective floor coating.
You should always hire experts for this kind of job. Because a normal person without the necessary skills may ruin the coating. This can cause some serious loss. To avoid such situations, always hire an expert from a good source such as Bluecielpainting. They're providing some amazing services for epoxy flooring in Thrissur. These types of companies are filled with experts, who know their job properly. They are trained in that skill, you can blindly rely on them.
Experts check the temperature before applying the coating. If the temperature is conducive, only then they'll go for the epoxy job. This is to ensure that the epoxy doesn't bubble up. Unfavourable temperatures can even cause the coating to peel off from the surface. The epoxy liquid is made in two parts. These two are mixed thoroughly before applying. Normal people are not aware of a few things related to the application of epoxy. After mixing the liquid, you'll only get a limited amount of time. After a specific time, it'll begin to harden.
If you can't apply it at this time, you're going to waste a lot of money. So, how much does it cost? Well, it depends on how many areas you want to cover. Also, quality plays a big role. If you want to know the price, you can check out sites like Indiamart. Just enter your city name like epoxy floor paint price in Kerala. One thing to note is that it can only give you an estimate. The best choice would be to contact dealers like Bluecielpainting to know the exact price.
How is it applied?
In most cases, before applying the actual epoxy coating, a primer is used to cover the floor. Applying a primer coating is similar to painting the floor. It's allowed to settle for a few hours like paint too. First, the floor is being covered with a thin layer of water. And then with the help of a roller pin on a pole, the primer is evenly spread. After that, the epoxy floor coating or finisher is applied. Its application is similar to primer but it is done without utilising water.
What are the Benefits of Applying Epoxy Floor Coating?
There are some great benefits that you can reap after applying this coating. Some of them are mentioned below:
Epoxy is Waterproof and resists mold:
Whether it is a basement floor or a common floor, harmful bacterias are always dwelling on it. Some bacterias can harm your workers. And this in turn will affect your company's reputation. You can also face losses now and then.
Epoxy provides resistance against germs and bacteria and eliminates mold and mildew issues. It's also waterproof, so cleaning the floor will be a quick task. This will make the task of cleaning much easier, which is the next benefit.
Cleaning the Floor will become a much easier task(And Safer too!):
Epoxy floor coating leaves off a smooth surface. Because of its smooth nature, cleaning it up is no issue at all. You must know that it is smooth, but at the same time, it's slip-resistant. Safety of workers is guaranteed.
Beautiful Finish with durability:
The epoxy coating won't leave your floor with an ugly look. You can choose the colour which perfectly matches your room or basement. This coating is available in various colours and styles. On top of that, it offers more durability to the ground, shielding it from stains and cracks. You may not worry about the peeling and wearing of coating for many years.
Conclusion
To equip the floor with safety and beauty, getting a floor coating job done is a must-have. Hire experts from Bluecielpainting because they'll answer all your doubts and will help you select the best floor coating for your needs. Only trained experts from trusted brands like Bluecielpainting can satisfy your wants and save your time, energy and money.